PROFESSIONAL CERTIFICATE FOR KITCHEN COOK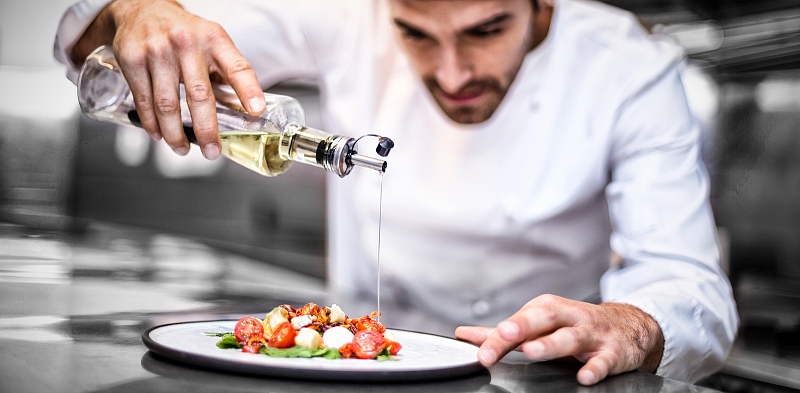 Course Overview
When a property has a reputation for great food, it's because the kitchen cooks are doing an outstanding job. They are skilled in preparing food, using kitchen equipment properly, and ensuring that everything is kept safe and sanitary to put the highest quality food on each plate. The Certified Kitchen
Cook credential recognizes those professionals in a food service operation who
are committed to high standards in everything they do.
Objectives
The Training presents general hospitality knowledge and soft skills needed in the hospitality industry, along with concise instructions for training new or prospective employees on how to perform 18 key tasks correctly. These include:
Explaining how to use basic kitchen tools and equipment, including knives.
Converting standard recipes based on portion size and a number of portions.
Handling special guest situations, including substitutions.
Demonstrating basic kitchen safety and sanitation guidelines.
Course Duration
Course Certification
This course is certified by Inspire.
Instructor
Inspire Training Academy is one of the premier professional training institutes in Qatar, India, Nepal, UAE,Spain and opening its doors soon in Pakistan and Srilanka. INSPIRE Training Academy is your training partner for Management, Hospitality, Aviation, HSE, Security, Soft Skills, IELTS and APTIS preparation, Corporate trainings, Travel & Tourism, Cyber Security, Maritime, Business and Life Coach, Cargo & Logistics ,IT and MS office and Retail Management.