PROFESSIONAL CERTIFICATE FOR HOTEL RECEPTIONIST(CFDR)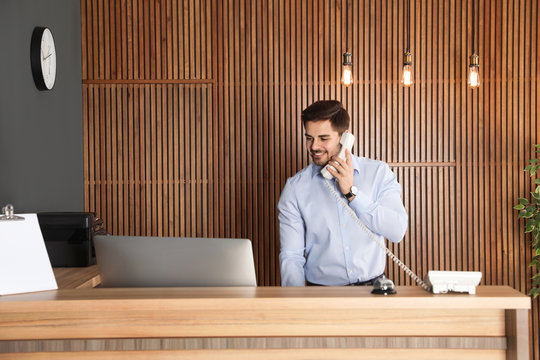 Course Overview
Hotel Receptionists Play a key role in giving guests an excellent experience. They greet guests, check them in, and make payment arrangements. They answer guest questions and make sure guests can get the services that they need while at the property. The Hotel Receptionist certification recognizes those professionals who are skilled at the many tasks they must perform.
Objectives
The Training program presents general hospitality knowledge and soft skills needed in the hospitality industry, along with concise instructions for training new or prospective employees on how to perform 16 key tasks correctly. These include
Identifying equipment and systems used by front desk staff.
Understanding the importance of key control.
Identifying the steps and tasks involved in pre-arrival, check-in, and departure.
Demonstrating effective sales and upselling techniques used by the front desk.
Course Duration
Course Certification
This course is certified by Inspire.
Instructor
Inspire Training Academy is one of the premier professional training institutes in Qatar, India, Nepal, UAE,Spain and opening its doors soon in Pakistan and Srilanka. INSPIRE Training Academy is your training partner for Management, Hospitality, Aviation, HSE, Security, Soft Skills, IELTS and APTIS preparation, Corporate trainings, Travel & Tourism, Cyber Security, Maritime, Business and Life Coach, Cargo & Logistics ,IT and MS office and Retail Management.