Lifting Supervisor Training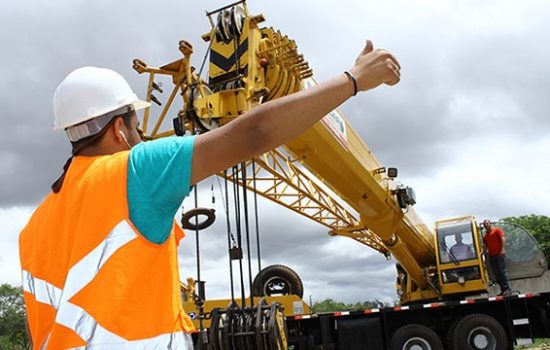 The course aim is to provide the participants with knowledge and skills to enable the participants to undertake Lifting Supervisor duties and able to develop lifting plan and JSA required for lifting operation.
Curriculum
 Legislation – LOLER & PUWER
 Introduction to Lifting Operations
 Roles & Responsibilities
 Lifting Equipment / Lifting Gears
 Understanding Load Charts
 Crane Terminology
 Inspection of Lifting Equipment/Lifting Gears
 Types of Hitches
 Slinging Method
 Chain block system
 Slinging Calculation
 Common Lifting/Rigging problems
 Hazard associated with Lifting Operation
 Safe Working Procedures for Lifting Operation
 Communication (Hand Signal)
 Knot Tying(Tagline)
 Job site consideration for Lifting
 Lifting Plan
Requirements
Minimum Secondary level education and knowledge of Basic Rigging and Slinging.
Target audiences
All personnel's who require awareness of safe Lifting operations.
FAQs
Knowledge of using suitable, safe and correctly installed equipments for safe lifting operations.
Instructor
Inspire Training Academy is one of the premier professional training institutes in Qatar, India, Nepal, UAE,Spain and opening its doors soon in Pakistan and Srilanka. INSPIRE Training Academy is your training partner for Management, Hospitality, Aviation, HSE, Security, Soft Skills, IELTS and APTIS preparation, Corporate trainings, Travel & Tourism, Cyber Security, Maritime, Business and Life Coach, Cargo & Logistics ,IT and MS office and Retail Management.
Related Courses
September 30, 2019 /
Inspire Training Academy Qatar