Security Officer Training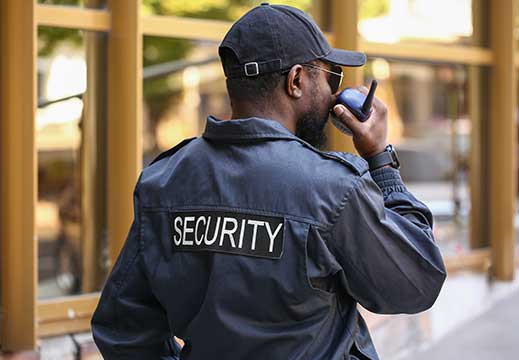 This course has been specifically designed and developed to support delegates taking the Level 2 Award for Working as a Security Officer within the Private Security Industry.
The course is divided into 3 modules:
Module 1 – Working within the private security industry
Module 2 – Working as a security officer
Module 3 – Conflict management within the private security industry
This publication is a must for organizations and trainers looking for professional, easy-to-understand, cost-effective training materials
Module 1
1.The private security industry
2.Legislation
3.Health and safety
4.Fire procedures
5.Emergencies
6.Communication skills and customer service
Module 2
1.The role of a security officer
2.The security officer and the law
3.Patrolling
4.Access and egress
5.Searching
6.Security technology and systems
7.Reporting and record keeping
Module 3
1.The principles of conflict management
2.Recognizing, assessing and reducing risk
3.Communicating and de-escalation in emotive situations
4.Problem solving strategies
5.Good practice following conflict
Instructor
Inspire Training Academy is one of the premier professional training institutes in Qatar, India, Nepal, UAE,Spain and opening its doors soon in Pakistan and Srilanka. INSPIRE Training Academy is your training partner for Management, Hospitality, Aviation, HSE, Security, Soft Skills, IELTS and APTIS preparation, Corporate trainings, Travel & Tourism, Cyber Security, Maritime, Business and Life Coach, Cargo & Logistics ,IT and MS office and Retail Management.