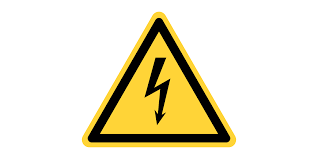 Electrical safety training is a guidance to have you can control electrical energy and perform work safely at your workplace. Electricity is an absolute necessity in majority of works, but electricity is extremely dangerous so this course is designed to help you to follow safe work practices safeguarding yourselves and others from danger.
Certification: Certificate and card
Curriculum
• Introduction & Course objective
• Dangers of Electricity
• Electricity-How it works
• Electrical Terms
• Electrical control program
• Application of LOTO
• Electrical Hazards and How to Control Them
• Inspection/Testing
• Grounding
• Energy control devices
• Inspection/Testing & Positioning
• Safe Work practices
• Training and communication
• Summary
Instructor
Inspire Management Training Centre is one of the premier professional training institutes in Qatar, India, Nepal, UAE, Spain, Rwanda and opening its doors soon in Pakistan and Sri Lanka. INSPIRE Management Training Centre is your training partner for Management, Hospitality, Aviation, HSE, Security, Soft Skills, IELTS and APTIS preparation, Corporate trainings, Travel & Tourism, Cyber Security, Maritime, Business and Life Coach, Cargo & Logistics ,IT and MS office and Retail Management.
Related Courses
September 29, 2019 /
Inspire Management Training Centre
September 29, 2019 /
No Comments
Inspire Management Training Centre
September 29, 2019 /
No Comments
Inspire Management Training Centre