Powerful Proposals and Cost Benefit Analysis (CBA) Workshop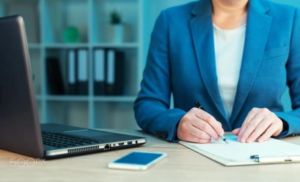 The two day workshop is designed to enhance proposal writing skills of participant's, understanding the role of proposal in project management, conducting preparatory work before the proposal and cost benefit analysis.
This workshop use ample writing sessions and exercises to hone participant's proposal writing skills. The Proposal Writing workshop will take participants through each step of the proposal writing process, from understanding why they are writing a proposal; to gathering information; to writing and proofreading; through to creating the final, professional product.
1. The Power of A + Proposals
How to put Power in to your proposals
 Make it o Compliant o Responsive
2. Six Key Elements of High-Quality Proposals 
Boilerplate
 Customer Focus
 Creative Page Design
 Compelling Story
 Executive Summary
 Ease of Evaluation
3.Evaluating Proposals 
The best and Worst
 Challenges
4.The DNA of Proposals
 Purpose
 Audience
 Organization
 Reader Intent How Buying Decisions are made
5.Four Compelling Questions – Every Proposal must Answer 
 Questions
6.Getting your Message Across 
Compete by Communicating
 Audience
 Designing the Proposals
7.Selling the benefits 
 Customer oriented proposals
 The "You" Proposal
 Five essential components of a customer focused Proposal
8.Establishing Credibility, Acceptability and Preference 
 The Four Rights
 Negotiating Terms
 Competitive Price
 Conducive Environment
Target audiences
Proposal Writers Proposal Managers Business Development Managers Proposal Coordinators/ Contributors New and experienced sales staff Key account managers Bid and tender managers Marketing departments Anyone who wishes to brush up their proposal writing skills
FAQs
1.How to write a powerful proposals 2.Evaluate Proposals 3.Understand Proposal Management 4.Understand Cost Benefit Analysis 5.Tips for Preparing Proposal that Win Contracts. 6. Best Practices in developing proposal
Instructor
Inspire Training Academy is one of the premier professional training institutes in Qatar, India, Nepal, UAE,Spain and opening its doors soon in Pakistan and Srilanka. INSPIRE Training Academy is your training partner for Management, Hospitality, Aviation, HSE, Security, Soft Skills, IELTS and APTIS preparation, Corporate trainings, Travel & Tourism, Cyber Security, Maritime, Business and Life Coach, Cargo & Logistics ,IT and MS office and Retail Management.