Certified Nursing Assistant (CNA)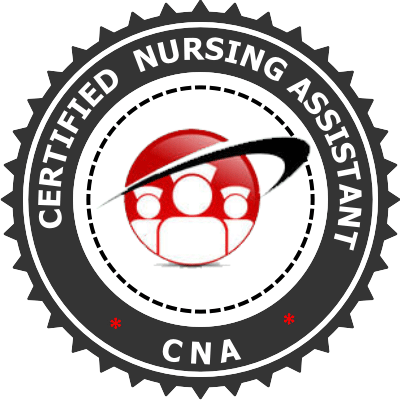 Course Overview
A CNA's workload can become intense and fast-paced, but the human contact and ability to help those in medical need is a strong motivating factor. A desire to help people and compassion for patients can help a nurse's assistant get through difficult days.
Nursing assistants fulfill basic quality-of-life needs for patients of any age in residential nursing care facilities or outpatient clinics. Since nursing assistants have daily contact with patients, they are gatherers of vital information about the patients' conditions, which they must then transmit to their supervisors.
Certified nursing assistants (CNAs) have a variety of responsibilities in the medical field, including performing administrative duties, completing basic clinical procedures, transporting patients, and providing assistance to nurses and other healthcare professionals. This occupation can be physically demanding, withstanding for many hours, and occasionally lifting or moving patients who require assistance.
Our E-course provides you with an overview of the vital role of the nursing professional in supporting both the patient and physician along with the procedures and techniques applied when performing the physical examination, the physical assessment, specimen collection, and measurement of patient vital signs.
Exam Information
The Exam contains 70 Multiple Choice Questions and you must correctly answer 70 (49 out of 70 correct) to pass the exam.
Exams are online and proctored based, using a webcam and a reliable internet connection exams can be taken anywhere and anytime.
The total duration of the exam is 1 hour 30 Minutes (90 Minutes).
No external sources of information may be accessed during the exam held via ProctorU.
The Certified Nursing Assistant (CNA)™ Certificate is valid for life.
Instructor
Inspire Management Training Centre is one of the premier professional training institutes in Qatar, India, Nepal, UAE, Spain, Rwanda and opening its doors soon in Pakistan and Sri Lanka. INSPIRE Management Training Centre is your training partner for Management, Hospitality, Aviation, HSE, Security, Soft Skills, IELTS and APTIS preparation, Corporate trainings, Travel & Tourism, Cyber Security, Maritime, Business and Life Coach, Cargo & Logistics ,IT and MS office and Retail Management.