TEAM BONDING & GROUP DYNAMICS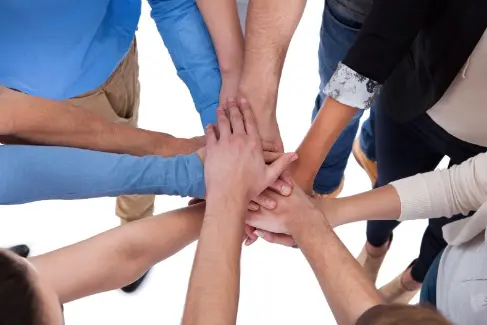 A highly engaging one-day training program packed with a plethora of fun activities and games focusing on the key characteristics of high performing teams. The high energy training program will help to equip members of a team with the essential skill set and mind set to be a professional team player in a high performing team in which every individual takes responsibility to be productive, proactive and reliable. The training program will help to create a more professional, dynamic, effective work team that enjoys the work environment and consistently achieves more.
Outline of topics
Module 1: Introduction to teamwork

Why companies have teams?
Defining a team
Are we all pointing in the same direction?
Common team goals

 Module 2: Characteristics of high performing teams

"The Kelly affair" – Team communication activity
The Three components of trust – Trust exercise
Crossing the line together – Cooperative relationships activity
The Ten characteristics of high performing teams

 Module 3: High performing team members

The Nine team roles.
Find out your team role – Self-assessment.
The perfect team member – Activity
The Ten characteristics of high performing team members
Instructor
Inspire Management Training Centre is one of the premier professional training institutes in Qatar, India, Nepal, UAE, Spain, Rwanda and opening its doors soon in Pakistan and Sri Lanka. INSPIRE Management Training Centre is your training partner for Management, Hospitality, Aviation, HSE, Security, Soft Skills, IELTS and APTIS preparation, Corporate trainings, Travel & Tourism, Cyber Security, Maritime, Business and Life Coach, Cargo & Logistics ,IT and MS office and Retail Management.