PERSONAL & PROFESSIONAL EFFECTIVENESS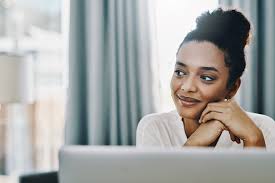 Personal effectiveness is a result of not just one thing, but of a combination of factors which all impact upon each other. Personal effectiveness is vital to strong  business management.
This Personal Effectiveness training course is designed for those who seek to further develop the key skills and techniques needed to build personal impact, influence and effectiveness in dealings with others.
Training Topics:
Outline of topics
Managing Self:

 Understanding Self Self Analysis based on strengths and weaknesses
Exercise: analysis of Michael Creating an action plan for oneself

 Managing Time:

Personal goal setting
Managing and achieving goals
To-do lists and prioritization
 Exercise: creating a to-do list Dealing with Procrastination

 Influencing skills:

Ways to improve influencing skills
Points to remember while influencing Exercise: influencing scenarios

Maintaining a positive attitude:

Ways to develop a positive attitude
Exercise: the other side
Case study: focus on your positives Activity: positive play
Role play: lack of punctuality

List of Activities: Activity: Ice Breaker

Opening Activity: Personal Effectiveness

Exercise – Step 1: Conduct Self Analysis
Exercise – Step 2: Create an action plan to improve 2 of your weaknesses Exercise: Create a 'To do list'
Exercise: the chosen One
Exercise: Scenarios
Exercise: What are you telling yourself?
Exercise: The other side
Case Study: Focus on your positives
Case Study: Using your positives
Activity: Positive Play
Role Play: Conduct the 'Lack of Punctuality'
Story: unlocking the door
Instructor
Inspire Training Academy is one of the premier professional training institutes in Qatar, India, Nepal, UAE,Spain and opening its doors soon in Pakistan and Srilanka. INSPIRE Training Academy is your training partner for Management, Hospitality, Aviation, HSE, Security, Soft Skills, IELTS and APTIS preparation, Corporate trainings, Travel & Tourism, Cyber Security, Maritime, Business and Life Coach, Cargo & Logistics ,IT and MS office and Retail Management.