LEAN SIX SIGMA IN AIR CARGO LOGISTICS
Inspire Management Training Centre, Qatar
The best professional training centre at Qatar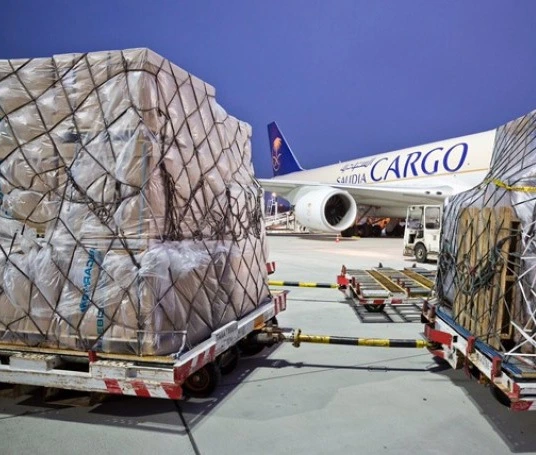 About:
The air cargo supply chain is often subject to significant operational quality challenges. It consists of
a large number of stakeholders each controlling a part of the process. At each process step, quality
issues might arise (delays, damages, documentation errors, incorrect billing). These impact the
overall customer satisfaction and creates the perception that the overall process is not under control.
This course provides an overview of the Lean Six Sigma concept and how it can be applied to the
Air Cargo and Logistics industries. It will give you insight on the tools and techniques applied in
the methodology, as well as an analysis and application of the DMAIC cycle.
Course format:
 This classroom course provides 3 days (24 hours) of instruction delivered by an official IATA Instructor.
 Student performance will be based on an assessment
Prerequisites:
 There are no prerequisites for this course
Recommended level is Intermediate
The recommended level of language proficiency is ICAO Operational Level 4 for courses in English or the equivalent level for other languages.
What you will learn?
Upon completion of this course, you will be able to:
 Describe and apply the Lean Six Sigma methodology
Adopt and apply the methodology to air cargo and logistics operations
 Use the DMAIC cycle to improve and reduce variation on operating processes
 Evaluate the effectiveness of the methodology on the operational nature of work
 Engage the organization into a culture of change
Course content:
 Lean Six Sigma concept and history
 Benefits and best practices
 Change management and culture
 DMAIC cycle
 Process improvement
Activities:
Concept descriptions with examples
 Best practices from the industry
 Group exercises
 Group discussions
 Examination
Who should attend?
This course is recommended for:
Shippers
 Freight forwarders
 Cargo agents
 Handling agents
 Airlines
Certificate awarded:
An INSPIRE MANAGEMENT TRAINING CENTRE Certificate of Completion is awarded to participants obtaining a grade of 70% or higher on an assessment. A special distinction is awarded to participants obtaining a grade of 90% or higher.
DURATION : 24 Hours
Instructor
Inspire Management Training Centre is one of the premier professional training institutes in Qatar, India, Nepal, UAE, Spain, Rwanda and opening its doors soon in Pakistan and Sri Lanka. INSPIRE Management Training Centre is your training partner for Management, Hospitality, Aviation, HSE, Security, Soft Skills, IELTS and APTIS preparation, Corporate trainings, Travel & Tourism, Cyber Security, Maritime, Business and Life Coach, Cargo & Logistics ,IT and MS office and Retail Management.