Lean Six Sigma Green Belt Certification Training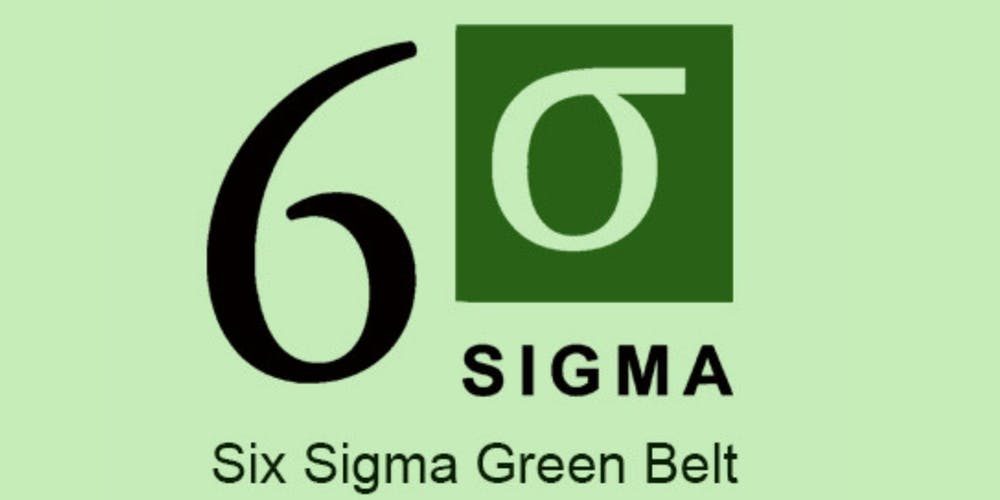 Six Sigma Green Belts are paraprofessionals who have been trained on the Six Sigma improvement methodology and work on a data-driven approach to eliminate defects in any process. The Six Sigma Green Belt Certificate Program focuses on creating a mindset and culture shift that eliminates marginal methods used in traditional contexts, replacing them with a set of tools that produce exceptional results and strive for near-perfection. These certified professionals work to support, or under the supervision of a Six Sigma Black Belt. They work on continual quality improvement by analyzing and solving quality problems, and creating a high performance organization. This course will give you a thorough understanding of Six Sigma and its focus on eliminating defects through process improvement and variation reduction. With a comprehensive courseware that systematically covers all objectives of the exam, the course is aimed at helping you achieve a first time pass of the ICGB exam. This certificate is a reflection of your ability to ably perform as part of a Six Sigma project for business improvement and help the organization gain far-reaching benefits.
Prerequisites
While there are no prerequisites required to appear for the IASSC Certified Lean Six Sigma Green Belt Exam, it is recommended that those sitting for the exam have some degree of real-world Lean Six Sigma work and project application experience and have undergone the Lean Six Sigma training through a qualified institution (such as KnowledgeHut). For more about this please visit the FAQs page
Target audiences
Financial/business analyst
 Commodity manager
 Project manager
Quality manager
 Business development manager
 Manufacturing process engineer
Continuous improvement director
Business managers or consultants
 Project manager/Program Manager
Director or VP of Operations
CEO, CFO, CTO
FAQs
1. Learn the principles and philosophy behind the Lean Six Sigma method 2. Learn to apply statistical methods to improve business processes 3. Design and implement Six Sigma projects 4. Learn the DMAIC process 5. Work on root cause analysis and basic statistical analyses on process measurements 6. Learn to identify and control wasteful processes 7. Learn to evaluate daily activities, to reduce cycle times, and improve quality  8.Evaluate problems, statistically and quantitatively 9. Support and assist Black Belts 10. Increase profitability using Lean Six Sigma methodology 11. Prepare for the IASSC Lean Six Sigma Green Belt certification extra
1. 35 PDUs 2.  High-quality training from experienced instructor 3.  Downloadable courseware 4.  Improve quality by analyzing and solving quality issues 5. End-to-end support via phone, email and chat 6. Free 180 days access to Lean Six Sigma Green Belt e-Learning
In order to get the professional designation of IASSC Certified Green Belt (ICGB) from the International Association for Six Sigma Certification, candidates must pass the IASSC Certified Lean Six Sigma Green Belt Exam with a minimum score of 385 points out of a total 500 points. The ICGB Exam is a 3 hour 100 question, closed book, proctored exam. The Exam contains approximately 20 multiple-choice questions from each major section of the Green Belt Body of Knowledge, which can be downloaded from this link: IASSC Universally Accepted Lean Six Sigma Body of Knowledge for Green Belts
Instructor
Inspire Training Academy is one of the premier professional training institutes in Qatar, India, Nepal, UAE,Spain and opening its doors soon in Pakistan and Srilanka. INSPIRE Training Academy is your training partner for Management, Hospitality, Aviation, HSE, Security, Soft Skills, IELTS and APTIS preparation, Corporate trainings, Travel & Tourism, Cyber Security, Maritime, Business and Life Coach, Cargo & Logistics ,IT and MS office and Retail Management.