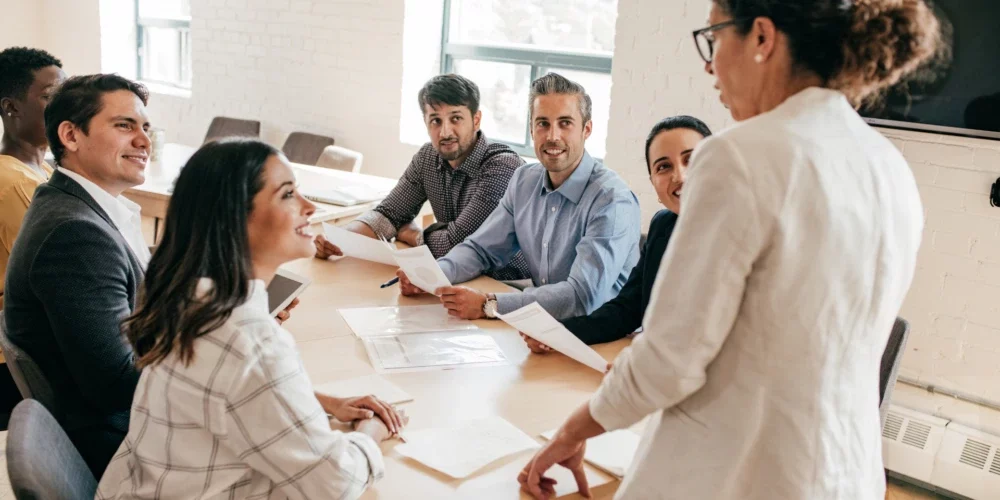 The best leaders have the ability to share their vision with passion and commitment, giving their people a purpose, a challenge they are willing to embrace and carry on achieving amazing results.
This two day activity based training program will empower the participants as a leader in bringing out the best in themselves and others by exploring the most critical success factors of strong leadership that will help them bring their people together, motivate, energize and inspire them to their full potential to achieve extraordinary things.
Outline of topics
1. Module 1: What leaders do?
•As a leader, what is your job?
•Management Vs Leadership.
•The three essential roles of a leader.
•People motivation.
2. Module 2: What leaders know?
•What employees want from their leader?
•Catch them doing something right!.
•What defines a leader?
•Leadership and perspectives
3.Module 3: What are leaders like?
•Find out your leadership style.
•Balance team, task and individual functions.
•Role model strong leadership.
•The leadership critical success factors.
Instructor
Inspire Management Training Centre is one of the premier professional training institutes in Qatar, India, Nepal, UAE, Spain, Rwanda and opening its doors soon in Pakistan and Sri Lanka. INSPIRE Management Training Centre is your training partner for Management, Hospitality, Aviation, HSE, Security, Soft Skills, IELTS and APTIS preparation, Corporate trainings, Travel & Tourism, Cyber Security, Maritime, Business and Life Coach, Cargo & Logistics ,IT and MS office and Retail Management.