IATA Dangerous Goods Regulations Course
Inspire Training Academy, Qatar
The best professional training centre at Qatar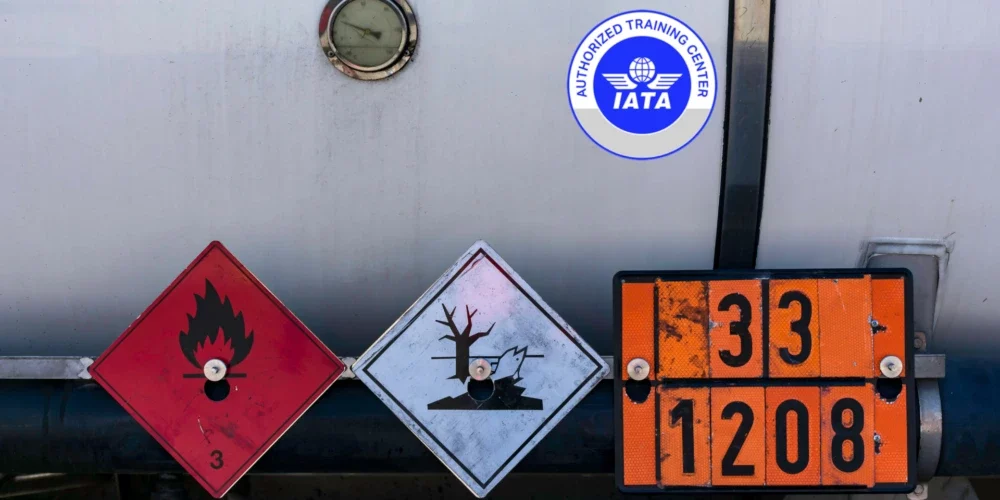 DGR Certification course on Dangerous Goods Regulations by IATA is the most demanded certification in Qatar at the moment. Inspire Training Academy provides the best Dangerous goods regulations DGR certification course for airport cargo. Inspire Training Academy is a leading provider of airline training solutions and professional development program for the IATA.
Overview of IATA Dangerous Goods Regulations Training and IATA DGR Certification course
This IATA DGR training course focuses on IATA dangerous goods training shipments, document requirement and DGR certification course program. You will learn how to develop a dangerous goods and regulations, Airport cargo Knowledge. Learn new activities through our LMS (Learning Management system) to ensure a training session with a high skills transfer so you can apply the the job in airline industry. You will practice a variety of techniques to lead the entire airline and DGR Certification course techniques.
Topics Covered
Airline Reservation & Ticketing
Airline Management
Travel Management
Tourism Management
Safety Management in Airline Industry
Detailed Course Content
Dangerous goods classes and divisions Contents of the IATA Dangerous Goods Regulations Manual
Identification and Goods reg. certification course Training and airport cargo
Packing, marking, labeling and documentation requirements
IATA Dangerous Goods Training course and airport cargo and DGR Training
Radioactive materials
DGR certification eligibility: Anybody who aspires to have a career into Airline as Flight attendants / cabin crew can apply for the IATA Cabin Crew certification.
Examination Pattern :
Exam Method: Online exam with remote supervision or an exam in one of IATA's Exam Centers(where physical presence is required)
Exam Format: Multiple Choice questions. Open Text Book
Number of questions: 100
Time Allowance: 3 hours
Passing Grade: 60 correct answers
Distinction Grade: 90 correct answers
Number of exam attempts: 2 
Examination Dates : IATA International Exam Calendar: March/June/September & December of every year.
Inspire Training Academy who is authorized training center for IATA Courses provide students with online access key for Exam Practice.
Certification Title: An IATA Certificate is awarded to participants successfully passing the final exam. The title is Certificate in Dangerous Goods Regulation
About Awarding Body: International Airport Transport Association, Canada, Montreal.
The International Air Transport Association (IATA) is the trade association for the world's airlines, representing some 290 airlines or 82% of total air traffic. IATA supports many areas of aviation activity and help formulate industry policy on critical aviation issues.
Download Course Outline
Target audiences
Shippers and packers of dangerous goods and airport cargo Freight Forwarding staff responsible for processing Dangerous Goods (HAZMAT) shipments
Airline staff preparing dangerous goods as Company Material (CO MAT)
IATA Dangerous Goods Training course and airport cargo and DGR
Aspiring professionals looking to enhance the career options by getting into International Airlines, Airports and also Travel Agencies.
FAQs
1. Apply the IATA Cargo Dangerous Goods Regulations and DGR certification course correctly, 2. Discern the legal aspects & the responsibility of shippers, agents, & Airlines involved in transporting dangerous goods, 3. Learn goods certification course, 4. Identify and classify individual dangerous goods items 5. Verify goods are properly packed, marked, and labelled 6. Fill in and check the "Shipper's Declaration for Dangerous Goods" 7. IATA Dangerous Goods Training certification course and airport cargo and DGR Training
Instructor
Inspire Training Academy is one of the premier professional training institutes in Qatar, India, Nepal, UAE,Spain and opening its doors soon in Pakistan and Srilanka. INSPIRE Training Academy is your training partner for Management, Hospitality, Aviation, HSE, Security, Soft Skills, IELTS and APTIS preparation, Corporate trainings, Travel & Tourism, Cyber Security, Maritime, Business and Life Coach, Cargo & Logistics ,IT and MS office and Retail Management.