IATA Geography in Travel Planning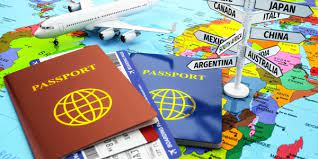 Geography is central to tourism as travelers take into account the travel time, routing, and local climate when choosing a vacation destination. In order to successfully sell travel products, you need to understand what drives tourist decisions and what geographically sets places apart. Study world geography and time zones to better advise clients on travel destinations and tours, and explore different regional modes of transport to offer customized travel itineraries.
Exam Delivery Method: Non-supervised online-based exam. Exam can be taken any time at your convenience.
Exam Format: Multiple Choice questions
Number of questions: 100
Time Allowance: 2 hours
Passing Grade: 70% correct answers
Number of exam attempts: 1
Curriculum
Marketing and selling geography based travel
Understanding and reading maps
Three-letter city codes
Planning travel itineraries
Currencies and currency codes
World time zones
Different modes of transport around the world
Target audiences
Travel counselors.
 Airline sales and service staff members.
 Tour operators.
Travel agents .
FAQs
1)Plan travel itineraries. 2)Read maps using longitude and latitude. 3)Use three-letter city and airport codes. 4)Market and sell different types of geography based travel (physical, cultural and destination). 5)Understand different modes of transport around the world.
Instructor
Inspire Training Academy is one of the premier professional training institutes in Qatar, India, Nepal, UAE,Spain and opening its doors soon in Pakistan and Srilanka. INSPIRE Training Academy is your training partner for Management, Hospitality, Aviation, HSE, Security, Soft Skills, IELTS and APTIS preparation, Corporate trainings, Travel & Tourism, Cyber Security, Maritime, Business and Life Coach, Cargo & Logistics ,IT and MS office and Retail Management.