EXECUTIVE AND PERSONAL ASSISTANTS WORKSHOP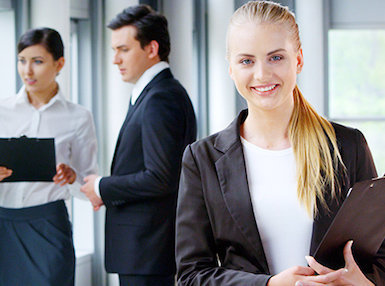 Being an Executive or Personal Assistant is a unique position that requires a variety of skills. Whether you are updating schedules, making travel arrangements, minute taking, or creating important documents all must be done with a high degree of confidentiality. Confidentiality is one of the most important characteristics for every assistant.
Our Executive and Personal Assistants workshop will show your participants what it takes to be a successful assistant. Participants will learn what it takes to effectively manage a schedule, organize a meeting, and even how to be a successful gatekeeper. Being an Executive or Personal Assistant takes a special skill set and this workshop will provide your participants with the necessary tools.
Work Objectives
Adapt to the needs and styles of management
Communicate through written, verbal, and nonverbal methods
Improve time management skills Manage meetings effectively
Act as a gatekeeper
Use the tools of the trade effectively
Instructor
Inspire Training Academy is one of the premier professional training institutes in Qatar, India, Nepal, UAE,Spain and opening its doors soon in Pakistan and Srilanka. INSPIRE Training Academy is your training partner for Management, Hospitality, Aviation, HSE, Security, Soft Skills, IELTS and APTIS preparation, Corporate trainings, Travel & Tourism, Cyber Security, Maritime, Business and Life Coach, Cargo & Logistics ,IT and MS office and Retail Management.