Drafting and Vetting Contracts-Negotiations and Dispute Management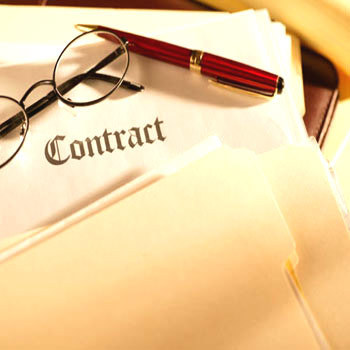 This exclusive training will focus at reviewing, vetting, drafting, analyzing commercial contracts where participants will experience a hands on experience on how to create contracts which protect company's/organisation  interest, transfers contractual risks and minimizes claim- resulting in positive bottom line for the company. The 02 day workshop on ' Drafting and Vetting Contracts-Negotiations and Dispute Management will enhance and uplift your existing skills to the next level.
Curriculum
Day 1
Day 2
Session 1

•Understanding the basic framework of contract drafting- converting a term sheet into a contract

Session 2

Rules of Interpretation in Contracts:

•How contracts are interpreted and the sources of uncertainty in contracts

•Dealing with ambiguity in contracts: Exploring the hidden risks and dangers

•Exploring the importance of priority documents

Session 3

Key contractual issues

Drafting and Exploring Key Contractual Clause which Deal with Allocation of Risk

•Liquidated damages / penalty / consequential damages

•Force majeure

•Limitation of liability clause

•IPR: Ownership rights in contract •Performance guarantee

•Subrogation / waiver of subrogation •Indemnity

•Assignment / delegation clause

•Cumulative remedies

•Transaction cost

•Third party liability

•Consequential loss

•Negligence / gross negligence •Breach/Material Breach

•Termination

Session 4

Drafting techniques using proper contract language most commonly used in contracts:

•Reasonableness

•Consent not to be unreasonably withheld

•To the best of its knowledge

•Substantially in the form of

•To the extent permitted by law •Notwithstanding to the contrary

•Including without limitation

•From time to time

•As the case may be

•Incorporated by reference

•For the avoidance of doubt

•Without Limiting the Generality of the Foregoing

Session 5

Learn Contractual Correspondence  – protecting the interest of the Company

•Model Words /Sentences

Session 1

 Miscellaneous  important clauses  in contract

 Waiver
 Entire Agreement
 Severance
 Amendments
 Variations
 Notices

Session 2

Handling Complex Challenges and Risks in Contracts

•Memorandum of understanding (MOU)

•Letter of Intent (LOI)

•Confidentiality Agreement and Non-Disclosure Agreement (NDA)

Drafting MOU, LOI and NDA using international best practices to be followed

Session 3

Dispute Resolution

Alternative Dispute Resolution: Finding the Right Way Out

•Conflict in contracts: Addressing the right mechanism in contract before the issues becomes a dispute

•Exploring the importance Legal Project Management

•To litigate or arbitrate: Which should you put as your prior decision?

•Best strategies in drafting an enforceable Arbitration clauses

-Ad hoc or non-Institutional arbitration

– Domestic and International Arbitration

– Intervention of the Court in Arbitration

Session  4

Negotiations in Contract

•What is Negotiation

•Overview of Negotiating Approaches •Negotiation Styles and Ethics

•Negotiating Strategies

•Manipulative Ploys

•Creative Problem Solving

Session 5

Risks of claim denial

•Claims for Variation

•Claims for Time Extension

•Claims for  Exceptional Events

Session 6.

Understanding SOW

•what is Scope of Work

•Best Practices in Drafting Scope

•Guidelines for Drafting Scope
FAQs
• Learn how to effectively draft and use contracts- minimizing risk to the company • Ensuring effective allocation of risks using Representation and Warranty Clauses. • Mastering best practices when drafting Memorandum of Understanding(MOU), Letter of Intent (LOI) and Non-Disclosure Agreement (NDA) • Reviewing the miscellaneous clauses in contracts that are often neglected • Overcoming ambiguity in contracts and combating major source of confusion and disputes • Drafting Boilerplate clauses to minimize risks and protect your company's rights • Capitalizing on the importance of risk transferring clauses to avoid negligence • Exploring the Endgame Provisions to identify the effects and ways to deal with termination clauses • Understanding Negotiation Process • Understand how to deal with Disputes and effectively deal with dispute Resolution Process • Use the correct language - in Contractual Correspondence
Instructor
Inspire Training Academy is one of the premier professional training institutes in Qatar, India, Nepal, UAE,Spain and opening its doors soon in Pakistan and Srilanka. INSPIRE Training Academy is your training partner for Management, Hospitality, Aviation, HSE, Security, Soft Skills, IELTS and APTIS preparation, Corporate trainings, Travel & Tourism, Cyber Security, Maritime, Business and Life Coach, Cargo & Logistics ,IT and MS office and Retail Management.