BUSINESS COMMUNICATION (WRITING SKILLS)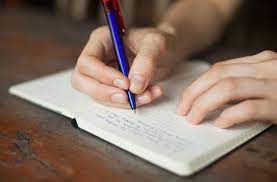 This program will give the participants two core learning:
1. Powerful techniques to write effectively to the targeted audience
 Structuring one's writing
 Writing clearly and succinctly
Addressing the audience needs
2. Global business email etiquette
Training Topics:
Business Writing- Rules of Effective Writing:
Understanding your reader's needs:
1.Writing to answer the reader's question, "What is in it for me?"
2. Writing to keep the reader engaged
3. Understanding the objective
4. Organizing your thoughts
5. Getting to the point
    1)Inductive vs. Deductive approach
    2)The ABC of writing
    3)Paragraphing
    4)Use of lists
Instructor
Inspire Management Training Centre is one of the premier professional training institutes in Qatar, India, Nepal, UAE, Spain, Rwanda and opening its doors soon in Pakistan and Sri Lanka. INSPIRE Management Training Centre is your training partner for Management, Hospitality, Aviation, HSE, Security, Soft Skills, IELTS and APTIS preparation, Corporate trainings, Travel & Tourism, Cyber Security, Maritime, Business and Life Coach, Cargo & Logistics ,IT and MS office and Retail Management.