IATA Airline Revenue Management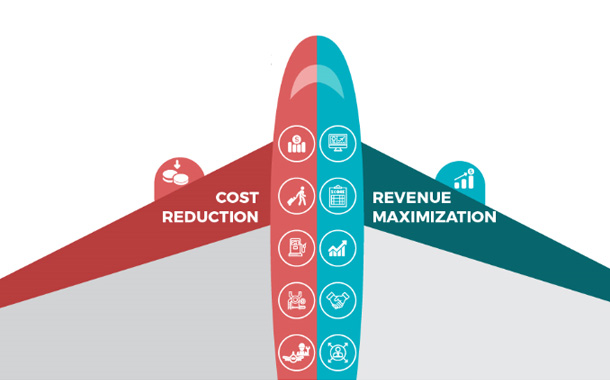 Discover the techniques applied by airlines to derive revenue from seat sales to maximize profitability.
Curriculum
Managing airline passenger demand
Seat inventory control
Scheduling and capacity adjustments
Product distribution
Revenue management organization
Course Format
This course is available in e-textbook format. Enrol at an Authorized Training Center to study these materials with the help of a local trainer, or alternatively you can choose to study these materials on your own.
 This course requires approximately 45 hours of study to be completed in 12 months from the purchase date (enrollment validity). After the enrollment validity expires, the users will not have access to the course content and will not be able to take the exam.
Student performance will be based on an examination. Please refer to the Exam Information below for more details.
Exam Information
Exam Method: Online exam with remote supervision or an exam in one of IATA's Exam Centers (where physical presence is required)
Exam Format: Multiple Choice questions, Closed Text Book
Number of questions: 100
Time Allowance: 3 hours
Passing Grade: 60 correct answers
Distinction Grade: 90 correct answers
Number of exam attempts: 2
This course is a step toward earning an IATA Diploma in  Aviation Fundamentals Diploma. An IATA Certificate is awarded upon successful completion of the final examination.
Target audiences
Entry level airline revenue management analysts
Airline marketing and sales personnel
Customer service representatives and supervisors
Interline department staff
FAQs
1.Apply pricing strategies. 2.Use strategies to generate revenue through correct application of optimal seat allocation. 3.  Make correct decisions in order to optimize revenue on a given flight. 4.Build a successful airline revenue management organization. 5.Understand why low-cost airlines require a revenue management system.
Instructor
Inspire Training Academy is one of the premier professional training institutes in Qatar, India, Nepal, UAE,Spain and opening its doors soon in Pakistan and Srilanka. INSPIRE Training Academy is your training partner for Management, Hospitality, Aviation, HSE, Security, Soft Skills, IELTS and APTIS preparation, Corporate trainings, Travel & Tourism, Cyber Security, Maritime, Business and Life Coach, Cargo & Logistics ,IT and MS office and Retail Management.