Certified Chartered Accountant – ACCA Course in Qatar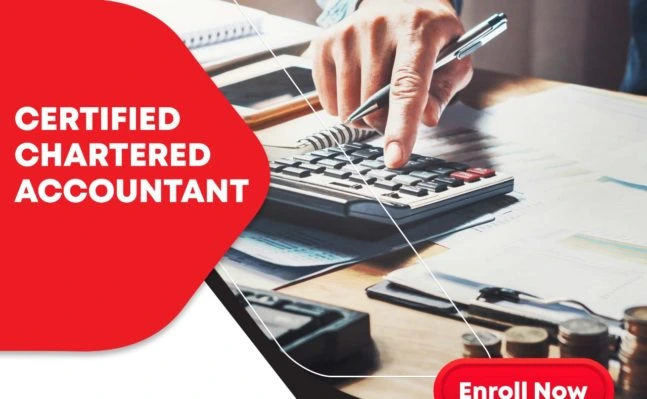 COURSE OVERVIEW – ACCA course in Qatar
Shape your future with ACCA
Why Study ACCA?
Study ACCA course at Inspire Management Training Centre, the largest, fastest-growing, and most recognized body of professional accountants. Looking for a career in finance that offers endless opportunities and a path to success? Look no further than the Association of Chartered Certified Accountants (ACCA). The ACCA is a globally recognized professional accounting body that offers a comprehensive and highly respected qualification for those looking to enter the world of finance. With over 200,000 members in more than 170 countries, the ACCA is the perfect platform to launch your career in finance, no matter where you are in the world.
Here are just a few reasons why you should consider pursuing an ACCA qualification:
The ACCA qualification is a globally recognized credential that can open doors to exciting career opportunities in finance, accounting, and business.
Pursuing ACCA can enhance your knowledge and skills in finance, accounting, and business, making you a valuable asset to employers and clients.
ACCA is a flexible qualification that can be pursued at your own pace, whether you're a recent graduate or a seasoned professional.
The ACCA syllabus is constantly updated to reflect the latest developments in finance and business, ensuring that you're always up-to-date with the latest industry trends and best practices.
By pursuing ACCA, you'll become part of a global community of finance professionals, with opportunities to network, collaborate, and share knowledge with peers from around the world.
In summary, pursuing an ACCA qualification is an excellent choice for anyone looking to launch a successful career in finance. With its versatility, global recognition, great career prospects, high earning potential, and flexible study options, the ACCA is the perfect platform to take your career to the next level. So why wait? Enroll in the ACCA today and start your journey to success!
Why Choose Us?
As a Silver Approved Learning Partner of ACCA, we're dedicated to providing high-quality teaching, learning materials, and support.
Our experienced tutors are experts in their fields and passionate about helping students succeed in the ACCA exams.
We offer flexible study options, including full-time, part-time, and online study modes to help you fit your studies around your busy life.
We provide personalized support to our students, including one-to-one tutoring, study plans, and feedback on progress, to help you succeed.
We offer affordable pricing for our courses so that you can pursue the ACCA qualification in a cost-effective way without sacrificing quality.
View our ACCA Membership: https://portal.accaglobal.com/tpweb/faces/page/public/tuitionprovider/searchtp/XXTPQuickSearchVO1Table.jspx
Instructor
Inspire Management Training Centre is one of the premier professional training institutes in Qatar, India, Nepal, UAE, Spain, Rwanda and opening its doors soon in Pakistan and Sri Lanka. INSPIRE Management Training Centre is your training partner for Management, Hospitality, Aviation, HSE, Security, Soft Skills, IELTS and APTIS preparation, Corporate trainings, Travel & Tourism, Cyber Security, Maritime, Business and Life Coach, Cargo & Logistics ,IT and MS office and Retail Management.